Everyone loves to appreciate brilliant architecture when they see it. As well as many classical buildings, there are many luxurious homes all over the world. For some, they want their home to be a place where they can treasure some of their most prized items. Others like to make their home the ultimate space to host people and parties from all over the world, living life to the fullest, like in the 1920s. For the biggest homes in the world, limits do not exist.
Whether you have a huge skyscraper or an old-century building with 600 staff, the largest homes in the world always tend to impress. Found at every corner of the globe, join us as we look into 11 of the world's biggest homes.
The Top 11 Biggest Homes
1. Taohuayuan, Suzhou, China
This is a stunning, traditionally styled mansion that covers over 6,700 meters. The mansion includes 32 bedrooms and a lakeside swimming pool; downstairs, you can find a vast wine cellar. It is known as the most expensive place to live ever sold in mainland China, costing 149 million dollars. The name translates to peace blossom land and utopia. You can find it on a private island in China's largest lake, Dushi.
2. Xanadu 2.0, Washington, United States
This uniquely named home is owned by Microsoft co-founder and second richest man in the U.S. – Bill Gates. The estate has been valued at 127 million dollars. It has a modest seven bedrooms but 18 bathrooms and spans 6,130 square meters. As to be expected, the home has so many high-tech features; for example, lighting preferences for guests and personalized heating. Wall art can also be changed at just the touch of a button.
3. Biltmore Estate, North Carolina, United States
This is known as the largest privately owned house in the U.S. It was built in 1895 by George W. Vanderbilt, who drew inspiration for the design from all his traveling adventures. It spans 16,622.8 square meters and has a Châteauesque architectural style having 35 bedrooms. The public is allowed to visit for tours.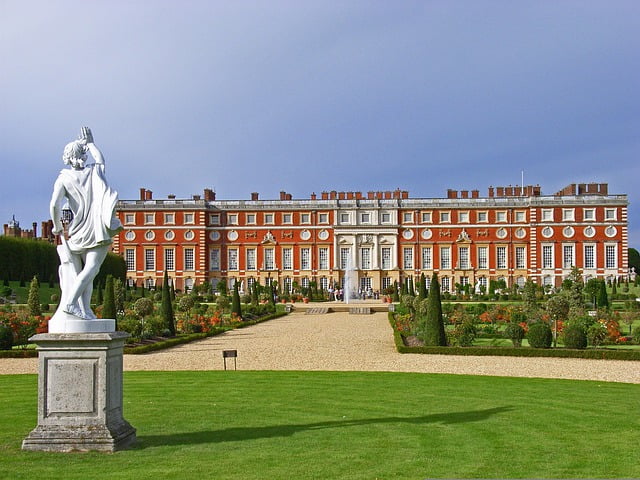 4. Villa Leopolda, The French Riviera, France
King Leopold II of Belgium built this villa over 100 years ago. It was bought for 750 million dollars by Lily Safra, who was Brazilian; this makes it one of the most expensive homes in the world. It has 11 bedrooms and 14 bathrooms. It was used as a military hospital during the first World War.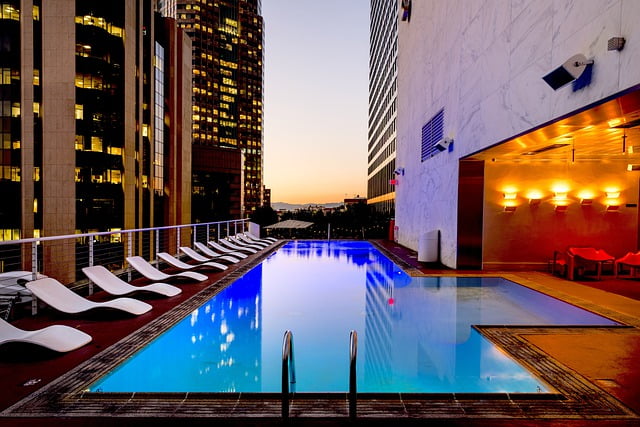 5. The One, Los Angeles, United States
The One was built in 2013, with a living space of 9,290 square meters. The master bedroom alone is more than 460 square meters. It also has a huge wall made from jellyfish tanks, a 32-car garage, and a bowling alley.
6. Safra Mansion, São Paulo, Brazil
The mansion was built in 1895, spanning 10,800 square meters of living space. It was owned by Joseph Safra, who was known as the world's richest banker. Not much is known about the interior, but it is known to have 130 rooms.
7. Witanhurst, London, United Kingdom
Witanhurst was constructed in the 1930s in a classical style and, with its modern extension, spans 8,300 square meters. The basement added is home to a sauna, gym, pool, and movie theater. The mansion is said to have been designed by architect George Hubbard and built between 1914 and 1920. It was sold to Russian billionaire Andrey Guryev in 2008 for 65 million dollars.
8. Chateau Pensmore, Missouri, United States
Chateau Pensmore, built in 2016, is a 6,600-square-meter mansion. Built sturdy and strong, this mansion is said to be able to survive natural disasters such as tornados, earthquakes, and even things like bombing.
9. Versailles, Windermere, United States
This building takes its name after being modeled similarly to the Palace of Versailles. You will find it situated in Florida, covering 8,300 meters. This glorious pad has 11 kitchens, 14 bedrooms, and 32 bathrooms. Extra perks include a movie theater, gym, arcade, and beauty salon.
10. Four, Fair Field Pond, The Hamptons, United States
Situated in the Hamptons on Long Island in New York, you can find Fair Field estate, spanning over 10,300 square meters. This house has 39 bathrooms, 29 bedrooms, and extensive landscaped grounds. Owned by American investor Ira Rennert, this property is believed to be priced at 170 million dollars.
11. Antilia, India
This is a building you would not be able to miss from a mile away. Owned by Mukesh Ambani, the 27-story skyscraper towers over its neighbors, with luxury touches left and right. You can land helicopters on the roof, and it has a car park that can store up to 168 cars.