Renovations and upgrades can dramatically increase the value of your house, but this increase comes at a price. The average home renovation costs $15,000, which can be cost-prohibitive for many people. Despite the high costs for whole home renovations, there are several small projects you can do yourself to improve the livability of your house, boost energy efficiency, and increase its resale value.
Restore Tile Flooring and Walls
If you have tile flooring, walls, or backsplashes in your kitchen, laundry room, or bathroom, tile and grout can chip off or wear away over time. Your walls will also slowly accumulate grime and dirt over the years, and grout can become mold-infested without regular cleaning. Restoring your tile is a simple job. After cleaning the tile thoroughly, pay extra attention to cleaning the grout between tiles and any light-colored areas on your walls like molding or a doorjamb and replace each damaged piece individually. If you need to repair worn or brittle grout, good grouting tools, including a float, trowel, and sponge, can help give your work a professional finish.
Repaint the Interior
No matter how well you maintain your house, your paint will age, discolor, and flake due to UV exposure, stains, and grime. Experts recommend repainting the interior of your home every three to five years.
Painting the inside of your home is easy to do yourself. Numerous resources are available online via YouTube tutorials and blogs to help you learn the correct techniques to achieve a professional finish. Always clean the walls before you start painting. Remove switch plates and tape non-removable fixtures. Lay down drop cloths on the floor and over furniture that you can't move to a different room. Cut in using a paint edger or small brush, and use a roller to apply short strokes for a uniform finish.
Update Fixtures
Little details can improve the resale value of your home. If your current ones are worn or outdated, replacing your fixtures can impress potential buyers. Light switches and outlets can also be upgraded for a few dollars, with eye-catching results. Even if you aren't planning on selling your house, upgraded fixtures can save you money on your electricity bills. Something as simple as upgrading your lights to LEDs can save you $225 a year on your electric bills.
Replace Window Treatments
Old, dirty blinds and drapes can be major eyesores and can be one of the easiest DIY projects to improve the look of your house. If you have plastic or metal blinds, or if your blinds are discolored from the sun, replacing them with wooden or plantation-style blinds can be an easy weekend project.
Old drapes can also trap dust and dirt and should be replaced. Existing curtain rods can be reused, and, if you know how to sew, you can make your own out of a fabric of your choice, such as linen, voile, or rayon blends. Consider installing blackout window treatments in bedrooms for better sleep quality and improved insulation. Blackout curtains often feature an insulated lining that can prevent thermal energy loss by up to 25%.
Install Ceiling Fans
Ceiling fans are one of the best ways to improve the look of a room while reducing your energy bills. A good ceiling fan can help circulate air in the summer to keep things cool and can be reversed to push warm air down in the winter to keep rooms warm. Ceiling fans can cost as little as $50, but they can save approximately 15% on energy consumption if you increase your AC temperature. If you already have a light in the ceiling, you can install the fan yourself. However, if no electrical wire is in place, call a professional.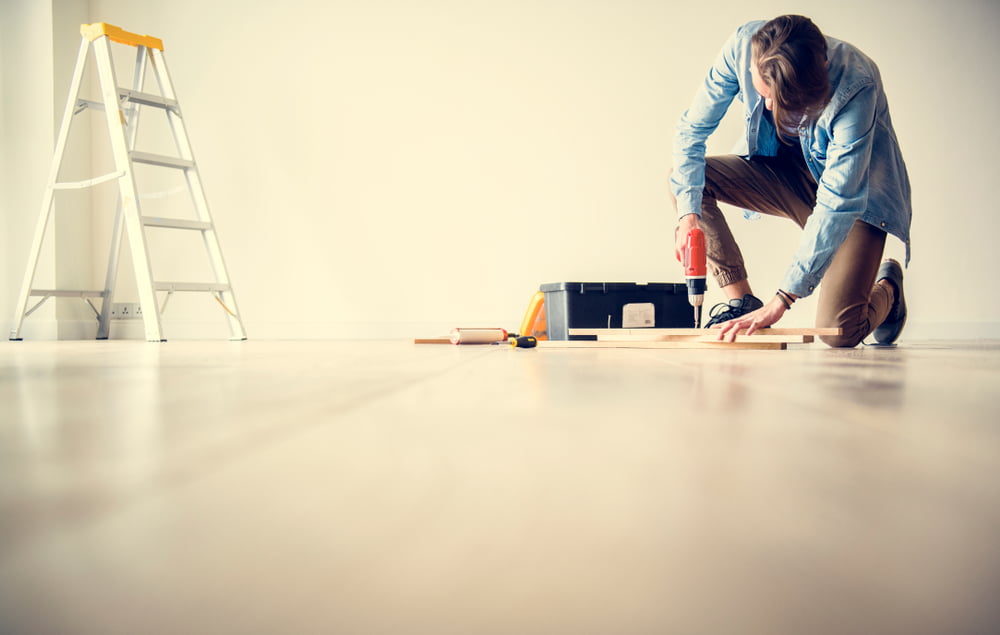 Install a Water Filter
Your tap water could be full of minerals and other chemicals, depending on where you live. Hard water can damage your skin and hair, and buying bottled water to drink can add up. A water filter can solve both problems, filtering out the minerals and bad-tasting elements, like chlorine and sulfur, used to sanitize municipal water supplies. There are various water filters available on the market. Benchtop and inline faucet filters are the easiest to install DIY-style because there is no need to reroute plumbing lines. It is also important to have quality tools, channel pliers, a pipe wrench, and plumber's tape to tighten up all the pipes properly and avoid water leaks.
Insulate Water Pipes
Heat loss from uninsulated pipes may seem minor, but it can cause severe issues during winter, including frozen, burst, or cracked pipes. Insulated pipes allow the average home to turn down their water heater 4°F without any loss of hot water, which saves 2% on the monthly heating bill.
Insulating your pipes can be a quick and easy project if they are exposed in a basement or open-backed walls. If they are sealed up behind drywall, it can become a more involved project, but it can be a quick addition with huge benefits if combined with other renovation projects.
Change Cabinet Hardware
One of the fastest and easiest ways to improve the look of your kitchen and bathrooms is to change the cabinet hardware. Old cabinet hardware can date a room, and installing modern, stylish hardware can make a room look freshly renovated. Hardware is easy to install; all you need is a power drill or screwdriver set. An entire room can be done affordably, often under $100.
Build Raised Garden Beds
Vegetable and herb gardens are a great way to make the most of your yard and save money on groceries. Raising your garden beds is a simple job that can improve the look of your garden and improve drainage for your plants while keeping them safe from pests. Building raised beds is simple and can be done very inexpensively. They can be made out of wood, but concrete is a good option if you want to build more permanent and higher-quality beds. If you opt for concrete, proper concrete tools are necessary to ensure your beds are well built and withstand the test of time.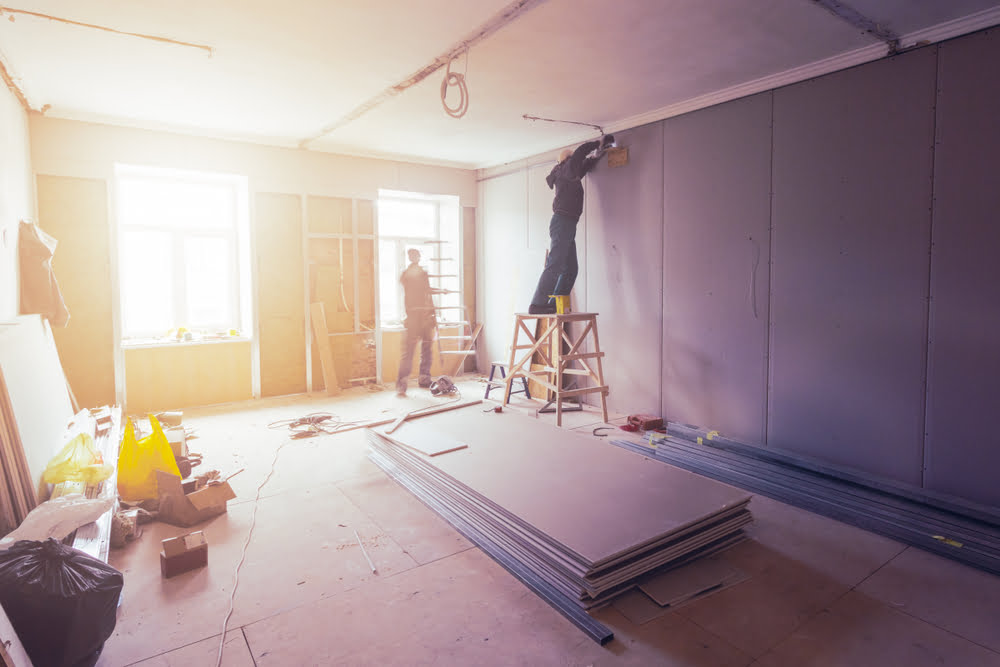 Upgrade Your Home, Upgrade Your Life
Upgrading your home can be a simple weekend project. Minor fixes can improve the resale value of your house and make it a more pleasant place to call home. So, no matter if you're planning on staying or moving out, small improvements can see big results.