Transforming a house into a home involves more than just decorating the visible areas; it's about using every square inch. Often, the basement is overlooked and relegated to a storage area or laundry room. However, this underground space holds immense potential for transformation into an integral part of your home, capable of serving various functional and aesthetic needs.
Whether you visualize a chic home office, a cozy entertainment hub, or a luxurious guest suite, the possibilities are boundless. For a wealth of ideas and professional guidance, visit the website dedicated to innovative home renovation strategies or continue reading this article.
Understanding Your Basement's Potential
When you ponder renovating your basement, it's essential to think creatively. It's all too common for basements to be regarded merely as storage spaces or laundry rooms, and this limited view can mask the true potential of this expansive space in your home. What if your basement could become a bespoke home office for remote work? Or a vibrant playroom for your children. Or even a modern home theater for the ultimate movie nights?
Remember to consider the potential value of every square foot of your basement. It's a chance to increase your home's functionality and make it more enjoyable. Contemplate what your home needs. An extra bedroom, fitness room, or hobby space could be perfect.
With careful thought and creativity, your basement's undiscovered beauty and functionality can be unlocked in ways you never thought possible.
Considering Safety Measures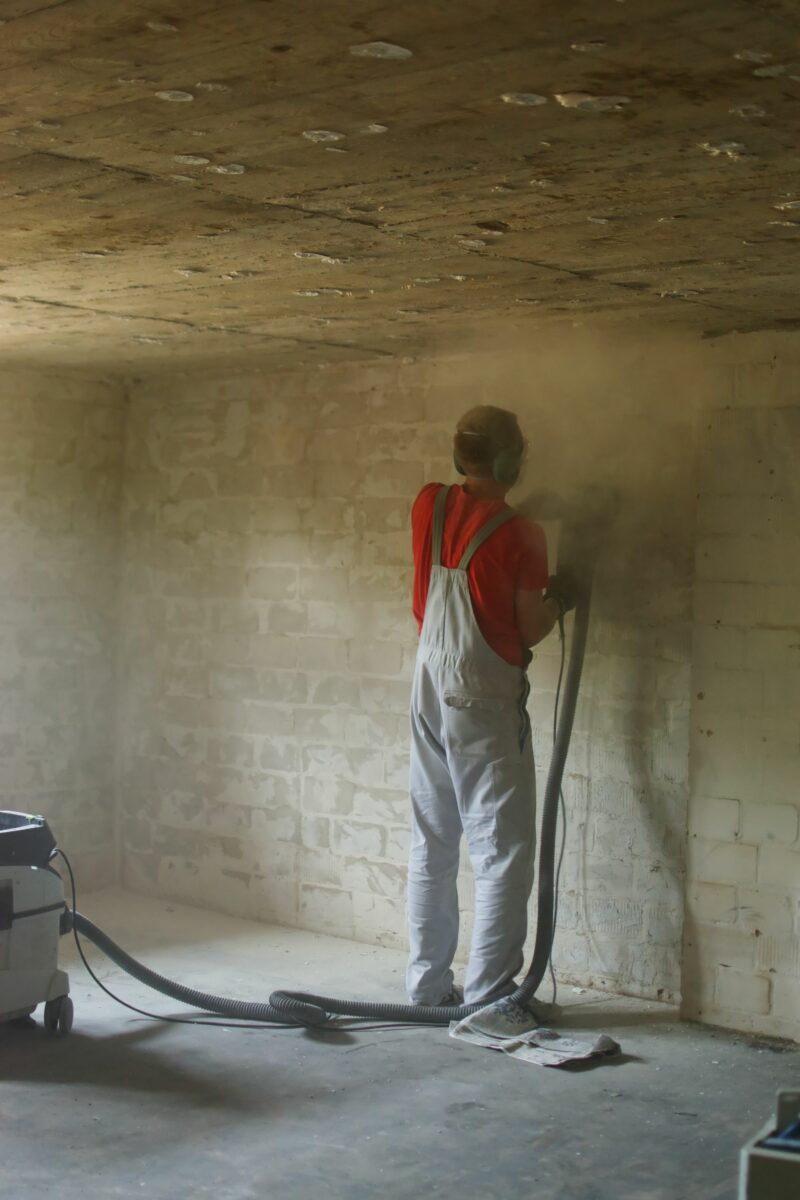 Every great basement starts with a safe and solid foundation.
You must first assess any potential hazards in the basement. Look for signs of dampness, water leaks, or mold, which could indicate more severe waterproofing issues. Ensure the cellar is well insulated to promote comfort and energy efficiency.
The state of your basement's electrical and plumbing systems is another crucial safety aspect. If you live in an older home, upgrades may be needed to meet current safety codes and accommodate modern appliances or electronics. Pay attention to the requirement for emergency exits or egress windows, which are often legally required for renovated basements.
Designing The Space
Once safety concerns are addressed, the fun part begins—designing your basement! This phase is where your imagination can take flight. Consider your newly renovated space's purpose, whether a serene home office, a lively playroom, or a welcoming guest suite, and let this guide your design choices.
Remember to consider your family's lifestyle and needs in your design. If the basement is to serve as an extra bedroom, it's worth incorporating plenty of closet space and natural light sources. Soundproofing and ambient lighting are crucial for a home theater. Regardless of its function, strive to create a space as inviting as the rest of your home.
Budgeting The Renovation
Planning a budget is a critical aspect of any renovation. Getting caught up in the thrill of transforming your basement is easy, but staying grounded in financial reality is essential. Costs to consider include materials, labor, and any necessary permits or inspections.
Unexpected expenses, such as unforeseen repairs or upgrades, often crop up during construction, so it's wise to include a contingency in your budget. A well-planned budget will guide your renovation journey and keep your dream basement within reach without compromising your financial stability.
Hiring The Right Professionals
Basement renovations can be complex, and while a DIY approach may seem tempting, hiring professionals is often prudent. Experienced contractors ensure your renovation is completed to code, on schedule, and within your budget.
When choosing your team, do thorough research. Look into prospective contractors, check their reviews and ratings, and ask for references. Multiple quotes help ensure you're getting a fair price. Don't be lured solely by the lowest cost—quality matters. A qualified and reputable professional delivers work that endures, turning your basement into a space that meets your needs and exceeds your expectations.
Managing The Renovation
Once you've gathered your team of professionals, the responsibility of project management falls on your shoulders. This role entails monitoring progress, completing tasks on schedule, and ensuring the project stays within budget. Regularly communicate with your contractors and promptly address concerns.
Even though you're not the one wielding the hammer, your involvement is critical to the project's success. Be proactive—request updates, ask questions, and voice your concerns if things aren't going according to plan. After all, it's your home; ensure the result matches your vision by actively overseeing the renovation.
Choosing The Final Touches
The final touches are what truly make your renovated basement feel like home. Your flooring, lighting, paint colors, and decor choices significantly impact your new space's ambiance.
Reflect on your family's style and the purpose of the space. If you use it as a vibrant play area, you may opt for resilient flooring and bright colors. On the other hand, for a quiet retreat, ambient lighting and soothing tones could be perfect.
Basements are often naturally darker, so strategies to enhance light are beneficial. Light paint colors, well-placed lighting, or reflective surfaces can help. These final touches can elevate your basement from functional to genuinely fantastic.
Conclusion
Embarking on a basement renovation is an exciting journey that culminates in enhanced living spaces and increased home value. It's more than just construction and design; it's a testimony to the transformative power of creativity. The result is a space that resonates with you and your loved ones, an area that feels just as homely as any other part of your house. As you venture on this journey, let your imagination run wild and create a basement that reflects your dreams.