Whether you're doing it for fun or out of necessity, moving to another state can be a significant stressor. Even the most meticulous planner might start feeling overwhelmed when packing up all their possessions and getting ready to start from scratch in a completely different place. Fortunately for you, there is a solution. If you decide to prepare everything beforehand and open yourself up to new ideas, the entire moving process will go fairly smoothly.
In this article, we're detailing the best moving tips for first-time movers. By following these suggestions, you can ensure your trip is far less challenging and a lot more fun!
Sell Your Land Properties
Putting your land for sale can be a smart choice when relocating. Owning a vacant land parcel located miles away from your new residence can cause a financial burden. Costs for ongoing annual property taxes, maintenance, insurance, and utilities will keep stacking up, draining your hard-earned money.
Moreover, relocating to another state is an expensive process, so selling your property is one of the best ways to get a cash injection and make your transition smoother. If you're wondering, "how can I sell my land hassle-free," the right move is to look for land investors. These professional vacant land buyers will take care of every land sale aspect and pay you in cash, fast.
Visit the New City
Can you say you're ready to move until you sense your new city's vibe? Before starting to look for a new home, it's essential to grasp the culture of the area you're moving to, especially if you're going from a big city to a small town or vice versa. To obtain a sense of the town, the neighborhoods, and the various housing options, you should pay a visit, preferably on both a workday and a weekend.
Try out your commute routes, look at the options for the kids' schools, and see if there are any parks, stores, restaurants, or recreation facilities nearby. This will make it easier for you to decide on the neighborhood where you want to concentrate your home search and assure you that the change is for the better.
Figure Out Your Job Situation
If you intend to continue with your current job, be sure to learn about the company's policies regarding relocation assistance and working remotely, as well as the options for switching offices. If you're relocating without a job, remember that it's never too early to start looking into new career choices. Make a schedule to stay organized, set job alerts, and be available for an interview when you get invited.
Get Your Paperwork In Order
Although it's not the most enjoyable aspect of moving to a new state, this step is crucial. You need to consider any new billing addresses, membership transfers or cancellations, mail forwarding, pet registration, voting registration, and more. Some of these tasks can be accomplished before the relocation, while others must be finished after you have settled in your new state.
Schedule a Moving Company
While it's possible to DIY a move to a new state, hiring long-distance movers can relieve you of a lot of the stress. Moving companies can take care of everything, including putting your belongings into a delivery truck, packing them carefully to reduce the risk of breaking during transport, transporting your belongings from point A to point B, and unloading them into your new home or apartment.
Pack Your Personal Necessities
You'll need to be ready to live without your possessions for a while if you're relocating a longer distance because you'll probably arrive in your new state before your moving truck. So, pack a bag you can carry with you with clothes for everyone in your family, medications, and personal care items. Important personal documents, such as passports, birth certificates, social security cards, and insurance cards, should also be close to you and not in the baggage compartment of the moving vehicle.
Additionally, carry the phone numbers of your movers, insurance providers, and anyone else you might need to call at your new house. Electronics, especially those with sensitive data on them, and portable device chargers should always be with you. If you're traveling with kids, comfort products can go a long way toward keeping everyone content throughout this exciting voyage.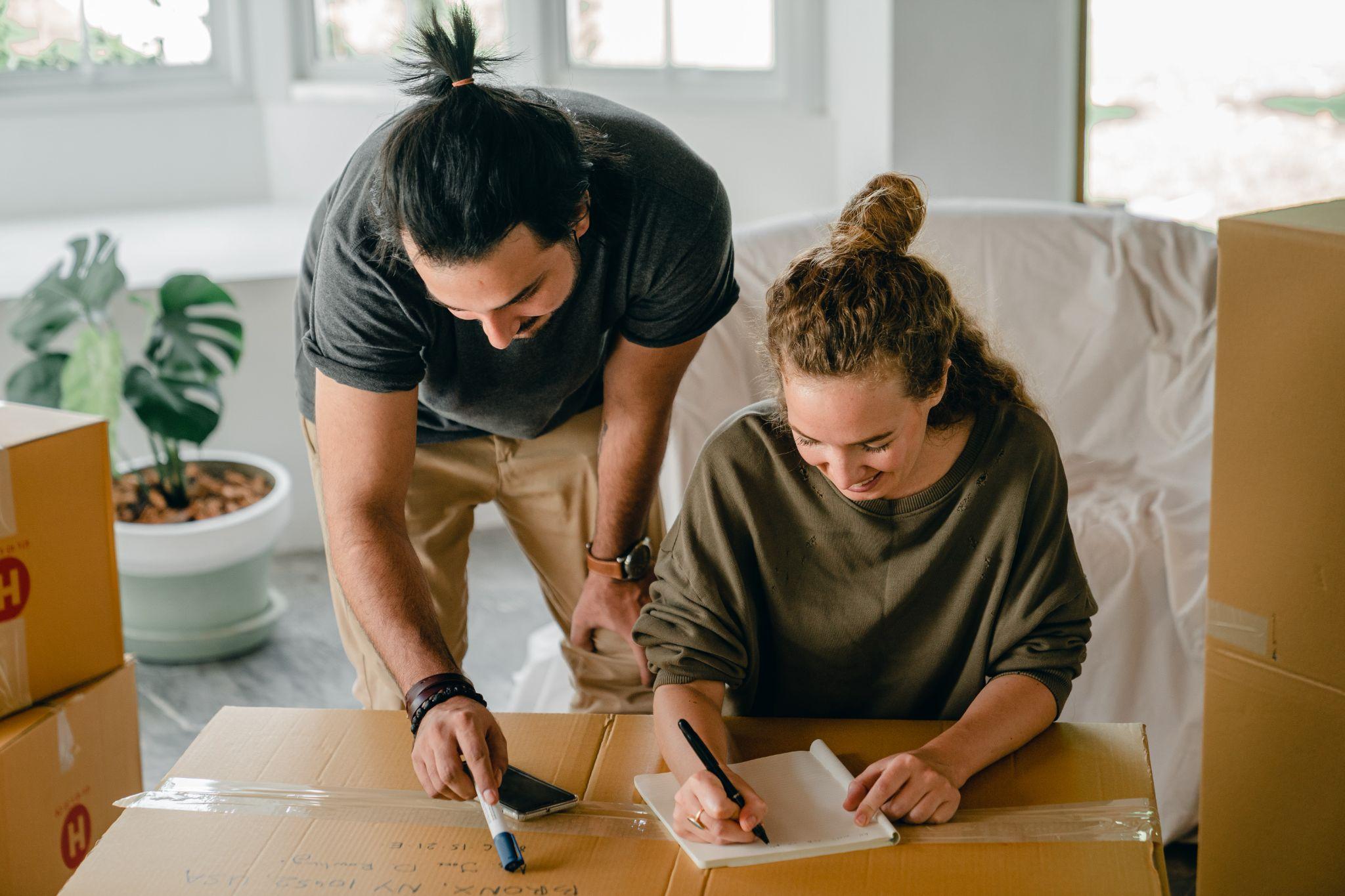 Final Thoughts
Moving to another state isn't exactly a walk in the park, but if you're persistent, complete items on your moving-to-another-state checklist one at a time, and keep everything in one place, you'll be able to settle into your new home easily and without too many obstacles in your new journey in life.