Buying a property of any kind is probably the biggest financial decision a person makes in their life. There are many things to consider which is why people always seem indecisive when it comes to choosing the right home for them. While most individuals decide to purchase a house, others are exploring their options and choose to buy a condo instead.
In general, a condo, which is short for condominium, is a private residence within a community of other units. It is the perfect option for those interested in owning a property without the added responsibilities that come with homeownership. It is because of this reason that condos are high in demand and appreciating faster than single-family homes.
So, if you are interested in buying a condo, here is a list of six advantages you get from choosing this type of property as your future home.
Less maintenance
Probably the greatest benefit you get from buying a condo is that other people do the maintenance for you. In other words, there are people who maintain the grounds around the entire property, fix the roof when necessary, and replace the siding. This is a great time and money saver, if you are busy with work, like to travel, or simply don't want to deal with all of those chores.
In fact, your main responsibility as a condo owner is to upkeep your living space and make sure it stays in tip-top condition.
Security
Added security is another great benefit you get from buying a condo. Many condos, especially those that are located in high-rise buildings, offer gated or locked entries, doorkeepers, and security professionals, all of which ensure that you and your living space are safe at all times.
In addition, living within such a community allows you to be closer to many other people, making it easier for you to call someone for help in case of an emergency.
Amenities
In general, condo owners share common areas with all other residents, including pools, garages, fitness centers, and manicured grounds. These amenities are usually out of reach for the average homeowner, so having them is a great plus for anyone. Besides that, having these amenities at your disposal makes it much easier for you to get to know your neighbors.
However, it is important to note that the more amenities a condominium complex offers, the more your homeowner association (HOA) fee will be each month.
Affordability
Compared to single-family homes, condos are often priced lower, which is why they are the most preferred option by college students, young professionals, and individuals who are just starting a family. While the market price of a condo may vary depending on the region and community, buying this type of property is still a much better choice than spending a lot of cash on a brand-new house.
Also, think about all the money you would save from the covered maintenance which can be quite costly if you decide to buy a house and do the upkeep yourself.
Proximity to city life
Another great benefit you get from buying a condo is that it gives you the opportunity to be closer to city life. In fact, many condos are located close to vibrant downtown areas that allow you to walk, commute by bike or take public transportation to go to work, run personal errands or simply go out with friends.
All of this will also help you save a lot of money on travel expenses as opposed to living in a suburban neighborhood, which will require you to take your car to finish your tasks in the city.
Customization inside
Unlike an apartment, if you own a condo, it is completely yours. This means you have the freedom to customize the interior to your liking without needing permission from anyone. You can paint the walls however you want, do light home improvements or bring in furniture that best showcases your personality. If you are a first-time homeowner, this can actually be very exciting.
Just remember to first check HOA's rules before you start engaging in larger renovations or doing anything to the exterior of your unit.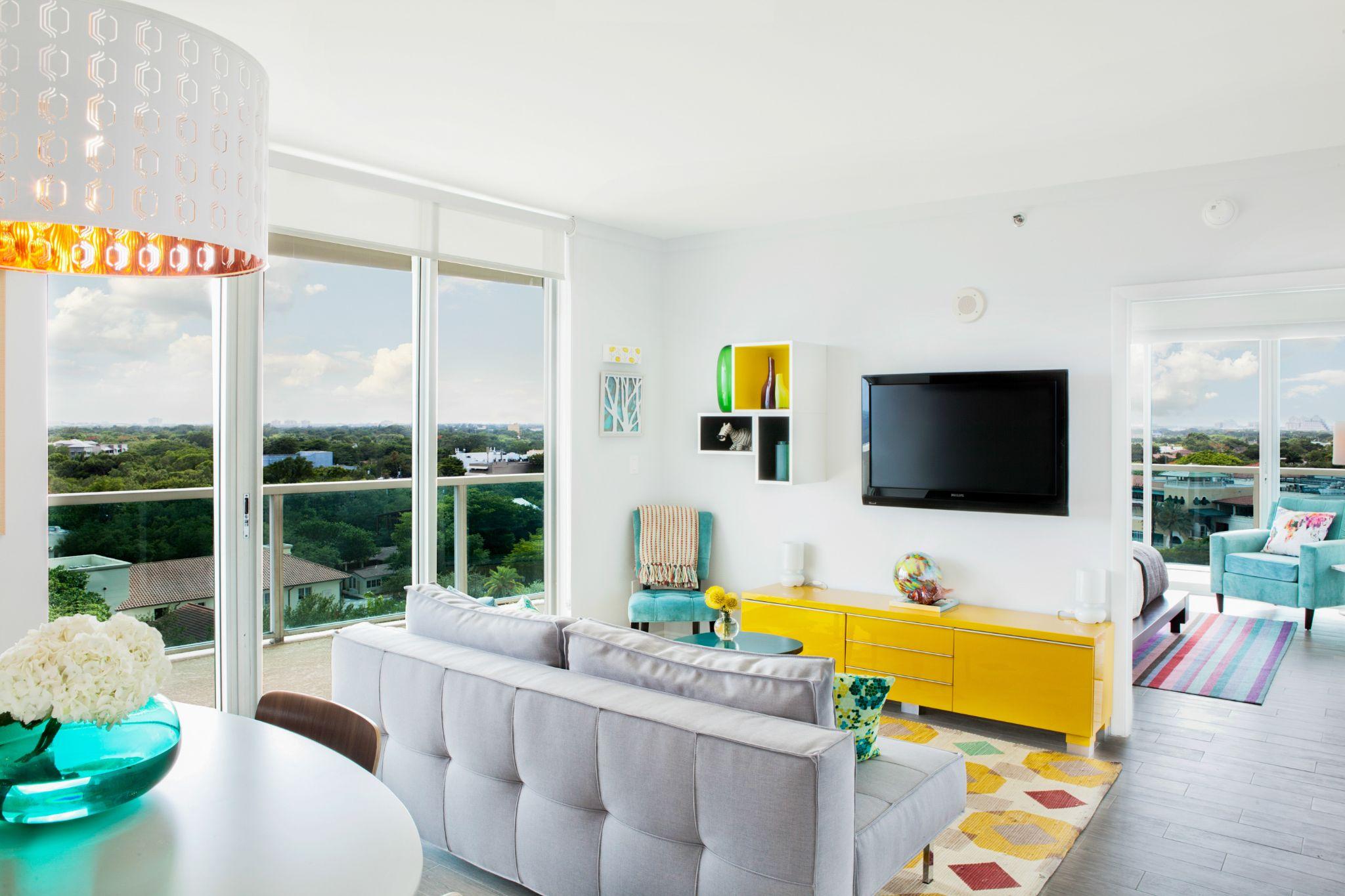 Final thoughts
Condos have never been more popular among first-time homeowners. They are the perfect option for those who want to experience what it is like to be a homeowner, without worrying about the responsibilities that come along with homeownership.
So, if you are still hesitating about buying a condo, make sure you read our guide and learn about the benefits you get from owning one.