When early humans first started cooking with fire, they had to figure it all out from scratch. (We imagine there were a lot of mishaps along the way.) Fortunately, if you're working on your grill game today, there are thousands of years of accumulated knowledge to guide you in making delicious BBQ! Of course, the weight of all that knowledge can feel intimidating — so we've broken it down to seven of the most important tips here. Whether you're cooking on the latest and greatest WiFi pellet grill or a classic charcoal grill, you won't go wrong when you keep these six trusty tips in mind.
1. Know the major dos and don'ts of grill safety.
It's no surprise that grilling can feel a little intimidating — you're taking responsibility for controlling a fire, which is always something to respect. However, remembering a few cornerstone safety tips will help you avoid the common pitfalls of grilling:
Do place your grill several feet away from any kind of flammable structure, including buildings and trees.
Don't run a grill in any kind of enclosed space like a garage or tent since all grills produce carbon monoxide.
Do keep small children and pets away from the grill.
Don't clean the ashes out of your grill before you know that they're completely cold.
Do clean your ash can and grease pan regularly to minimize fire risk.
Don't use lighter fluid at all if possible — there are better ways to light your charcoal, and it can make a fire get out of hand quickly or ruin the ceramic lining of a kamado grill.
2. Get your essential grilling kit together before you start.
Every artisan needs their tools, and grillmasters are no exception! Before you step behind the grill, make sure you've got the must-have tools so you're not scrambling to search for a spatula when it's time to turn the burgers. (If you've got an outdoor kitchen kit, it should include places to store all of your essentials.) The basics for grilling will usually include some or all of the following:
Long-handled tongs
Spatula
Grill brush
Aluminum foil
Paper towels
Marinade brush
This also applies to food prep. If you need to chop veggies or rub down your steaks with salt and pepper, get it all done before you start the grill. The less you have to do while the fire is running, the less stressed you'll be.
3. Understand the fundamentals of controlling your grill's temperature.
Controlling the temperature of your fire is critical to cooking great BBQ. While controlling the temp itself is generally straightforward on a gas grill or pellet grill, it's still worth learning information like safe minimum food temperatures to make sure you're getting everything to its ideal temperature level. For those who grill or smoke with charcoal, temperature control is a skill that takes some practice to master. On a charcoal grill, you'll control the temperature via its dampers, by adjusting the amount of air that gets to the coals. One rule to make it easier: When starting the charcoal grill, don't throw your food on the grill the second it hits the right surface temp — wait until it's had a stable temperature for a few minutes to let the fire work out any temperature swings.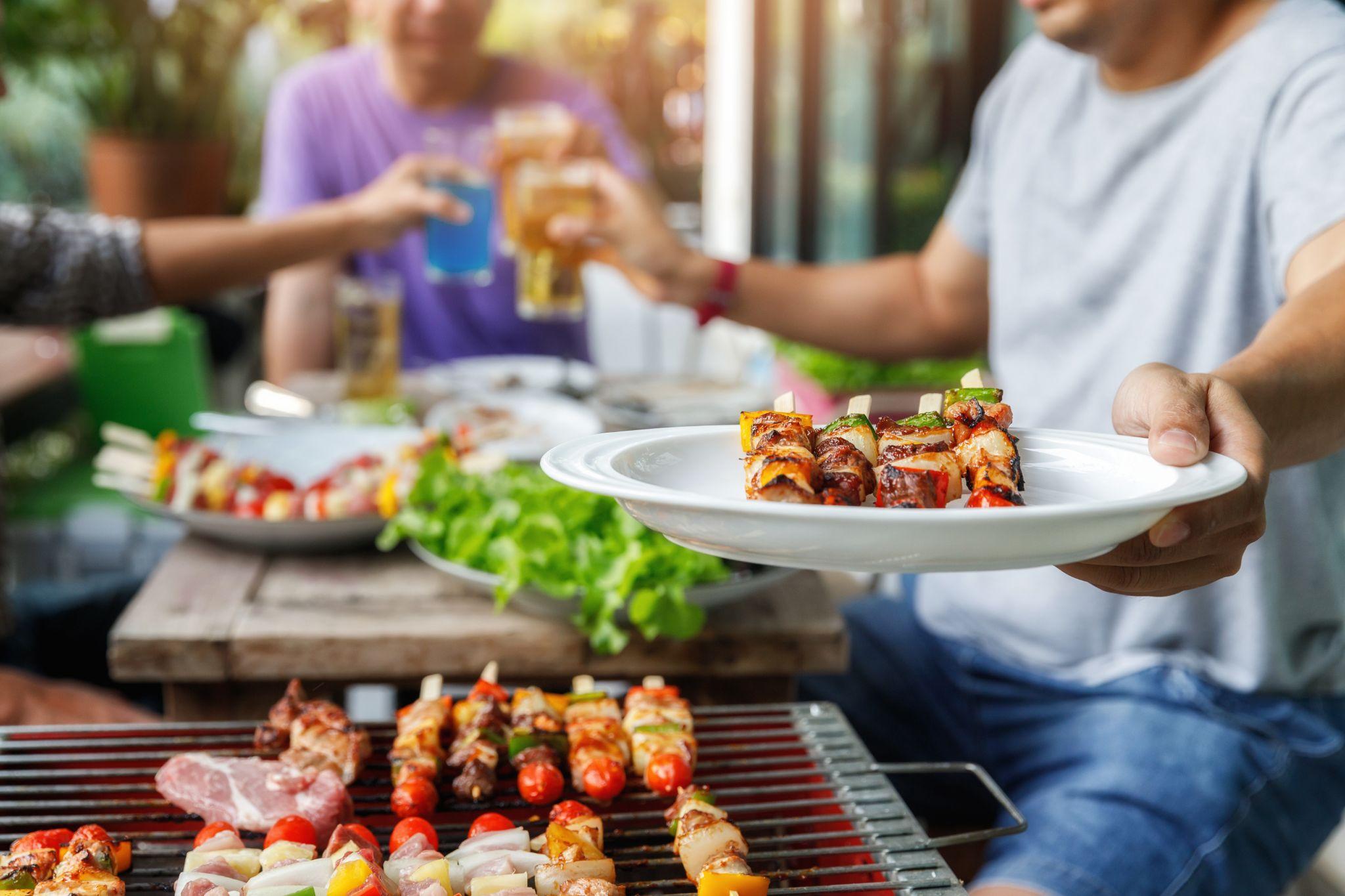 4. Take on some easy recipes and get them down pat.
Building up your personal repertoire of recipes is an essential part of learning your way around a grill. Having a couple of sure-fire winners in your back pocket is great for taking the stress out of planning a cookout, and it will also help you gain the confidence to explore more challenging recipes and techniques. So, what should a beginner cook on the grill? Cookout standbys like burgers and hot dogs are an ideal place to start since they're reliable favorites and easy to cook. Chicken is another great choice, and you can cook it whole or in parts. (For meat that's easy to keep juicy, try cooking wings and thighs instead of breasts.) Fish like salmon and trout, although more delicate, aren't hard once you get the hang of them.
5. Use meat thermometers and/or probes to make sure food is at the right temperature.
Ever found yourself trying to guess whether that ribeye is at just the right temperature? Here's our best tip on how to do that: Don't! Instead, get a reliable instant-read meat thermometer. Not only will it help prevent overcooking, but it will also help you avoid serving food that may not have hit its safe temperature yet. If you're into low-and-slow smoked BBQ, a meat probe is also a must-have. These are basically thermometers, except they're built to be left in the meat as it cooks and transmit temperatures to a reader outside the grill. Smart meat probes, like those that come included on many of today's WiFi pellet grills are even more versatile. You can connect them to an app on your phone and monitor your meat from anywhere!
6. Clean and lubricate your grates before you start grilling.
Food that sticks to the grates is the bane of many beginning grillers, but there's a simple way to prevent it. First, give your grates a thorough scrub with a grill brush once they've gotten warm. This will remove sticky gunk on the grates that can cling to your food and make it hard to turn.
Next, coat a rolled-up paper towel with olive or vegetable oil and grab it with your grill tongs. Rub a light coat of oil onto the grill grates to keep them nicely lubricated as you're grilling. (Key word: light — you don't want them dripping with oil.) This will make just about every aspect of the grilling process easier, including determining when your food is ready to flip. If it comes off the lubricated grill easily, it's ready — if not, give it another minute or two.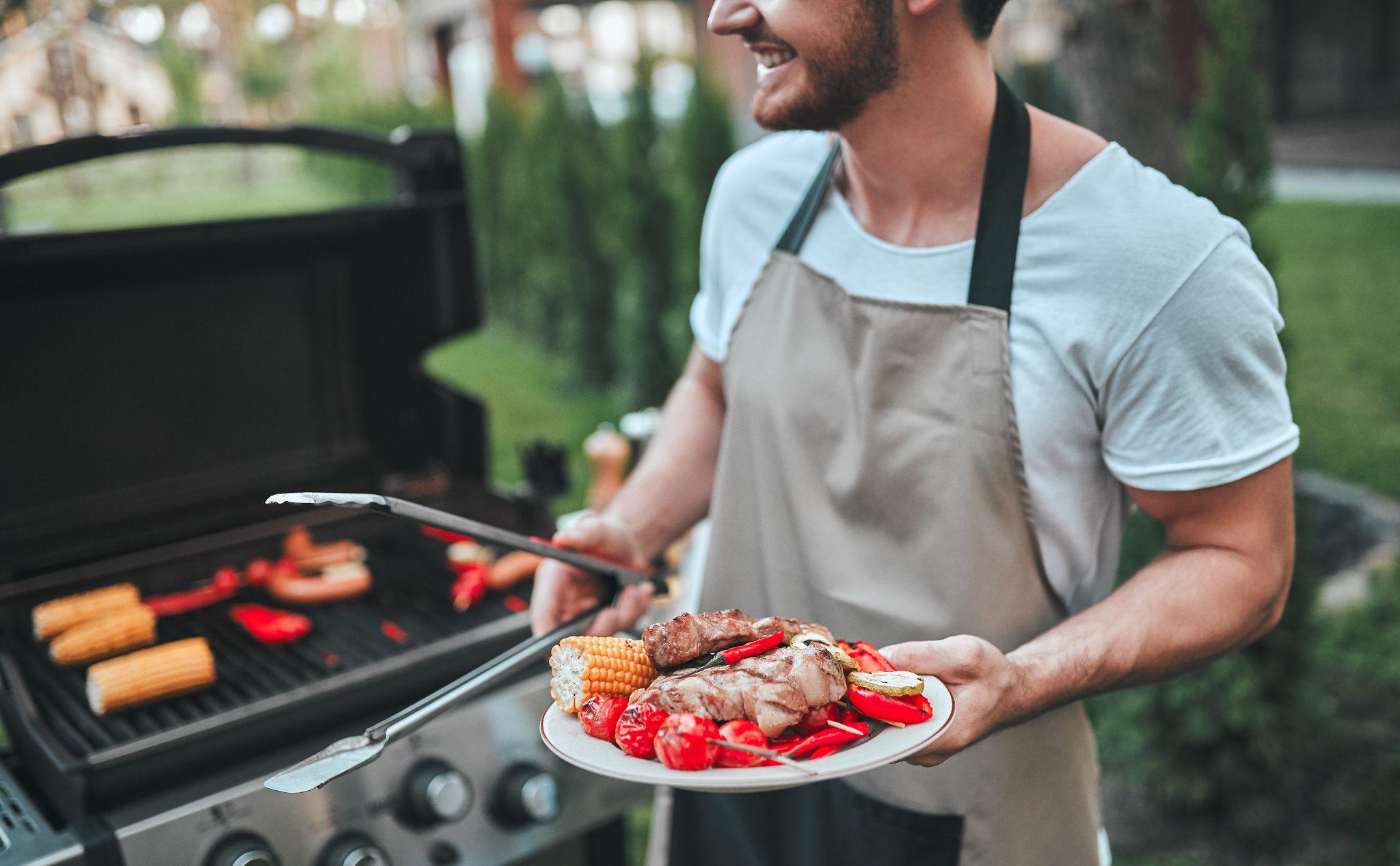 Like any skill, the only way to master grilling is to do it! The next nice weekend that presents itself, invite your friends and family over for a barbecue and put these tips into action — we bet you'll do great.