Many students dream of studying in France because of its famous ambiance. The architecture, rich history, culture, and, of course, French New Wave. Without a doubt, your study years spent in France can be put in the top ten list of your life experiences. It is a question of being prepared to make your experience as smooth as possible.
It is essential to do all the groundwork before your trip. After you successfully apply for studies, think about academic assistance. Just like an EssayPro offer students paper writer service, think about all tricks up your sleeve to manage your time beneficially. After all, your academic year should be as fruitful as possible.
You should look realistically at your upcoming journey. Many people make the common mistake of writing a dream scenario in their head. Don't set the bar way too high. Otherwise, the moment something goes off the script, you will be disappointed. Life consists of ups and downs, and it's important to focus on ups.
It is important to crack the code and prepare for a bit of a cultural shock. Of course, after you are done with all the usual bureaucracy juggle.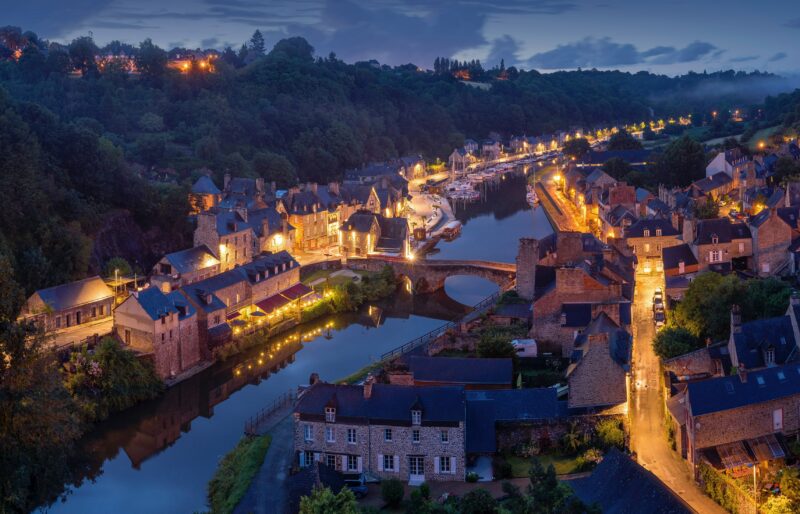 How to apply to university?
The first thing you have to do is to pre-register an account on the national platform for higher education. It is free to register with Parcoursup, and you will have to pay a processing fee of €100 after submitting your application. Pay attention to the documents required for the undergraduate application:
secondary school diploma (translated);
your ID copy;
cover letter;
CV or resume;
If you apply for a graduate program, you need to add several more certificates and be aware of additional university requirements. These documents may include:
professional references;
research project plan;
work-study contract;
language test certificate;
a proof of internships or professional experience;
Many universities have their unique set of expectations for the applicants. For instance, Sorbonne University may need only a thesis proposal and a letter of motivation. Yet, Sorbonne is famous for teaching in French, so you need to have your language skills polished.
Be cautious of deadlines and changes. The registration for Parcoursup is open around December, then the period of January-March is open for the applications, and admission is processed in April-May.
Check for scholarship programs
Many scholarships existing in France are often reserved for Erasmus exchange students. The field of study also impacts the chances of getting it. For instance, you can count on it if you choose engineering, medical, and business degrees. It doesn't mean you have zero chances to get one, but you have to do thoughtful research on them.
Here are a few scholarships you can review in your application process:
The Émile Boutmy Scholarship, for non-European first-time applicants;
ENS International Selection Scholarships, for students in science, arts, and humanities;
French Embassy Benjamin Franklin – Generation Study Abroad Scholarship, for students nominated by their universities;
Apply for a Visa
The type of visa you should apply for depends on the duration of your stay. Read all the information carefully at your embassy and the chosen university. Don't be afraid to ask for the assistance of the university staff and collect all the documents beforehand.
Also, be cautious of the current COVID-19 situation. Even though many things have improved since the last wave, many countries still are closed for a long-term stay. It doesn't mean you have to give up your dream to study in France. You need to pay extra attention to all changes and prepare for the distance learning option (if applicable).
Get ready with paperwork and applications
It is important to get your documents sorted immediately. Europe is famous for its administration paperwork. In France, you would need to provide all documents to prove your identity to get into the social security system and bank accounts. As soon as you deal with all of these administrative steps, you can breathe out and enjoy your stay.
Learning the language
Yes, it is a crucial step that should probably be in the top three of your priority list. Before applying, there should be a solid understanding of the language. France uses their official language like any other European country. In many cases, you will manage to have a basic conversation with French people in English, but don't expect it to be an ordinary deal.
The best way is to grasp basic rules with the grammar book. Yet, the best way would be to immerse yourself in the language. Start looking for French bloggers, listen to broadcasts, and try to watch shows with French subtitles. You need to conquer your language barrier fear.
You also can use apps and courses where you chat with native speakers. Just like with distance learning, you can create a flexible schedule for your daily classes. Studying language shouldn't be something you do against your will, so it is good to find additional motivation.
At first, nothing will make sense. But don't think you can live only with English, even if your program is taught in English. You will thank yourself in the future for having more than one language in your arsenal.
Study the French culture
Probably, you landed in France because you fell in love with the idea of it in the first place. You might find a collection of daily shows and films refreshing to get the gist of France.
American culture drastically differs from European culture. You start to notice it in daily routines, interactions, and the way people think. Be ready to feel left out sometimes or have zero clue of what is going on. Of course, nothing can go completely wrong, but many first-timers living outside their home country can feel discomfort.
Don't try to adapt the people around you to your worldview, but rather adapt to your new surroundings yourself. It is good to build a trusted circle of friends who can help you overcome the initial shock. It may be impossible if you are introverted. Yet, having a social circle is a must just to have enough support not to feel depressed.
It is important to go out, get acquainted with locals, and set small goals you want to achieve. You shouldn't just focus on studying (whether you are in the town or distance learning). It's important to be kind to yourself when learning about the culture.
Understand the academic culture
Although there is no "standard" classroom culture, many aspects differ from the United States style of conducting classes. For instance, graded papers or exams are less frequent in France. If you want to know how you managed your class, you need to talk to the professor. French universities will also provide you with readings but require your understanding of the material. It will never be just "retelling" what you have read.
Pay attention to your university rules and grading system. You should be prepared for these differences, so there won't be any cases of miscommunication.
Summing Up
Even though bureaucracy is one of the most tedious aspects of any study process, you should accept it and move on. The rest of your journey won't be smooth and easy. But the challenges make you better at understanding others.
Studying abroad is always a great chance to teach someone about your interests and learn more about others. Keep up with your French classes and get ready for new heights.