Owning a home is an important milestone in life and you want to make sure you are doing it right. The home is the place where you want to feel most comfortable and safe and spend quality time with family and friends, but also to be able to enjoy some time by yourself.
The whole concept of modular homes and the benefits they offer is nothing new anymore. They keep homeowners' dreams alive by tying together safety, productivity, and energy efficiency and making a positive impact on the environment.
Traditional construction methods and materials are considered some of the biggest contributors to greenhouse emissions and as we are all aware by now, reducing carbon dioxide (CO₂) emissions has been a global goal in the last decade. Carbon dioxide is released through different activities, including deforestation, volcanic eruptions, burning fossil fuels, and more.
It is a key greenhouse gas that drives global climate change and if we want to be kinder to our planet, we need to find ways to lower the amount of CO₂ we produce. Thanks to technological advances, you can now increase the energy efficiency in your new home without compromising on safety, comfort, and aesthetics. That being said, you may consider low-carbon homes and their advantages.
Investing in a Climate-Friendly House: Why Is It Worth It?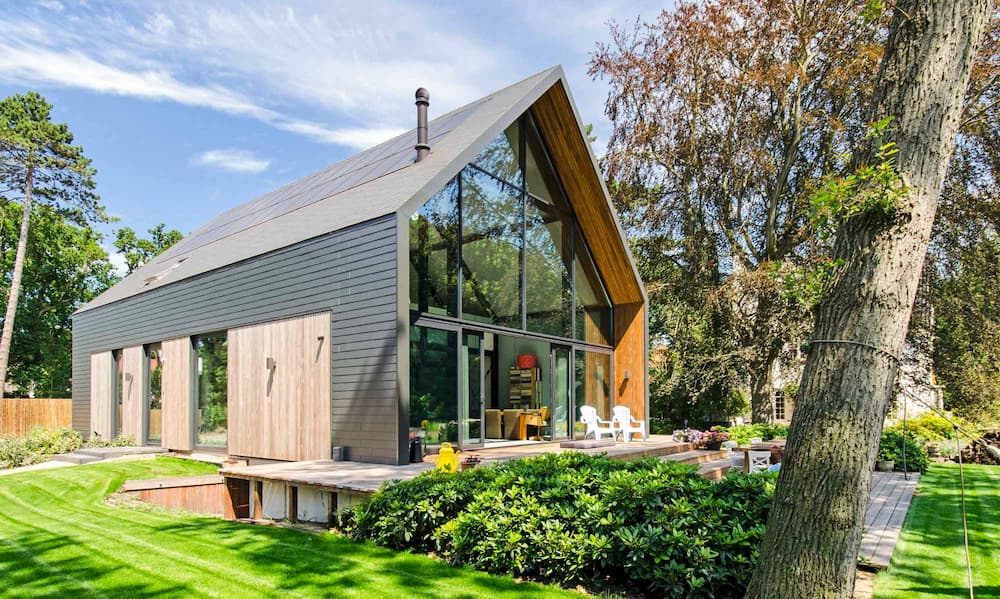 Living a low carbon lifestyle means minimizing the amount of CO₂ entering the atmosphere and one of the best ways to ensure you keep your carbon footprint low is to be energy efficient and lead a zero-waste lifestyle. So, why not begin with building a zero-carbon home? It is a cost-effective solution that consumes less energy and releases less carbon dioxide by design.
In this type of house, emissions are reduced by using energy-efficient materials and innovative space heating and cooling technologies. There are a lot of benefits a carbon-neutral house design provides for both the homeowner and the environment which make it the future of eco-oriented construction and here are some of them.
Ensure Top-Level Quality and Comfort
Low carbon houses produce comfortable temperatures inside the living space regardless of what's the weather like. The airtightness is improved by a higher level of insulation and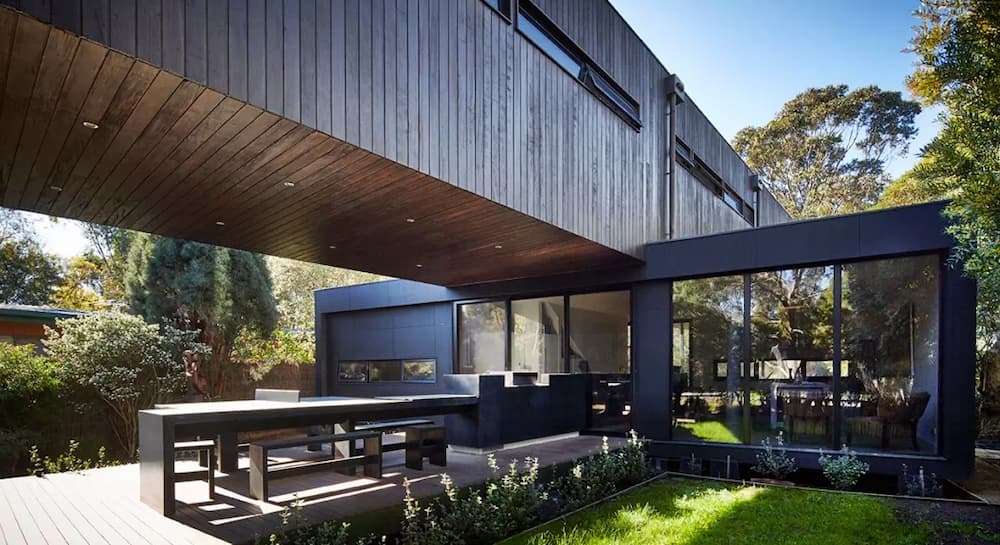 draught-proofing and the result is lower cooling and heating requirements and increased comfort as the house is more resistant to heat losses and gains through walls and ceilings.
Draught proofing is one of the essential elements of an eco-friendly home concept. To ensure home air is kept tight, make sure to take proper care of gaps between windows, floors, walls, and skirting boards as well as floorboards and around skylights.
Double glazed windows are some of the common features of zero-carbon homes as they can reduce winter heat loss. This type of window has sealed air space in between glazing layers that reduce the amount of heat entering and living the house, but also it can reduce noise pollution, so you can enjoy the comfort of your home in peace.
Additionally, the physical orientation of the house can play a big role in how much free heating from the sun your home gets in winter and how much it keeps out during the warm summer days. If your living space faces north, you are quite likely to benefit from the winter sun and ensure free heating.
Also, you may want to consider LED lighting solutions for your carbon-neutral house. They are the premium efficiency lighting option out there and are becoming more popular with eco-conscious consumers as they emit little heat and last longer than incandescent lights.
Reduce Monthly Costs
Energy prices are getting higher and higher and with a growing population, the demand and costs for energy are set to increase steadily. Incorporating energy-efficient fixed appliances throughout your home is a great solution to cut the price of your bills. Solar panels and induction cooktops, for instance, are good choices that can help remove gas requirements and reduce energy use.
Installing on-site renewable energy generation is a great idea as it can increase the efficiency of your home and reduce the amount of energy you use. Also, it will reduce the size and the cost of the system you need and if you minimize your peak energy demand, you can reduce the required capacity on your on-site renewable energy, so you can install smaller, therefore less expensive systems.
However, if the initial cost still seems high, keep in mind that after a few years it will be earned back through the savings you make. A zero-carbon house can reduce the energy bills by more than 50% depending on the number of people living in the house and their behaviors as well as the size of the home.
Did you know that the amount of heating and cooling needed in a house is proportional to the floor area? That being said, you may want to consider minimizing your home's size, which is possible without loss of function through smarter design. In fact, it is one of the most cost-effective steps in achieving low carbon and zero energy lifestyle.
Improve Your Family's Well-Being
Building with low carbon materials results in a healthy indoor environment. That's because they are free from harmful chemicals, finishes, and environmental pollutants, which makes them safer to build with and creates a healthier living space for your family.
Lower Upkeep and Repair Costs
When it comes to low-carbon homes, sustainability is key. Green building materials are durable and require less maintenance, meaning that you can save money on costly repairs, equipments as well by hiring it from Lakeside-hire.co.uk in the future. Additionally, the extended lifespan and little need for upkeep can significantly help to reduce the environmental impact of your house.
Increased Home Value
Buyers are increasingly starting to see the advantages of zero carbon homes, which makes them highly sought after these days. As such, they attract higher property value than their traditional, non-green counterparts. Investing in a low-carbon home now means you will be one step ahead for the future.