Our days begin and end in the bathroom – from taking a shower in the morning to brushing our teeth, putting on makeup and removing it before going to bed at night. Countless hours of our lives are spent in this area, so whether you are decorating your new bathroom or renovating an old one, you want to make sure it ends up being an aesthetically pleasing and well organised and restful environment.
And this is why good bathroom storage is so crucial. If you're looking for a functional storage solution that can fit all your self-care essentials and more, consider getting a bath vanity. Besides functionality, this piece of furniture is designed with style in mind and can elevate even the tiniest space. If carefully chosen, it can easily become the focal point of your bathroom and tie it all together in a seemingly effortless way.
Discover the Basic Types of Bath Vanities
Wall Hung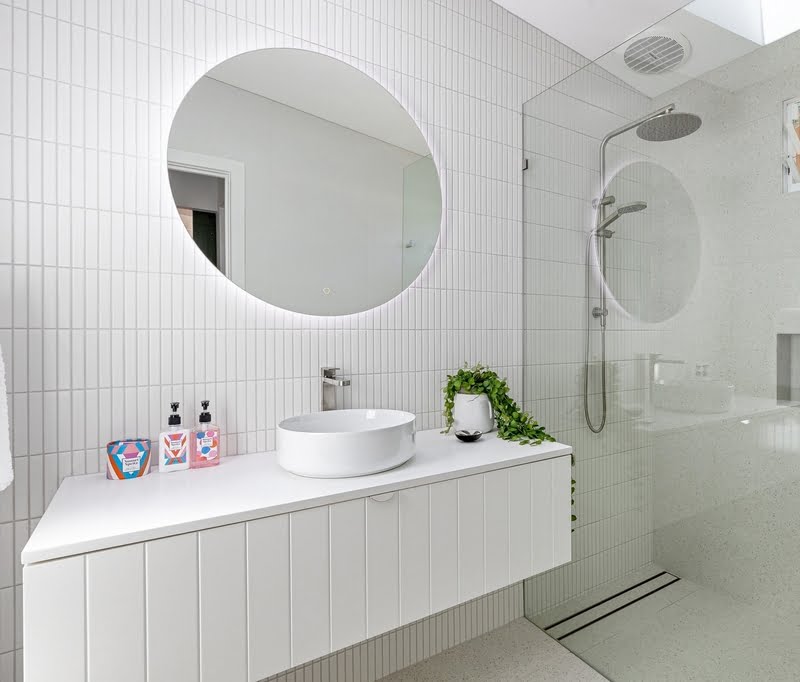 A wall mounted bathroom vanity offers a unique appearance and can make a bold, stylish statement in any bathroom. It's one of the most common choices for modern bathroom styles and a great solution if you are working with a small bathroom space and want to make it appear larger and more spacious.
Floor Mount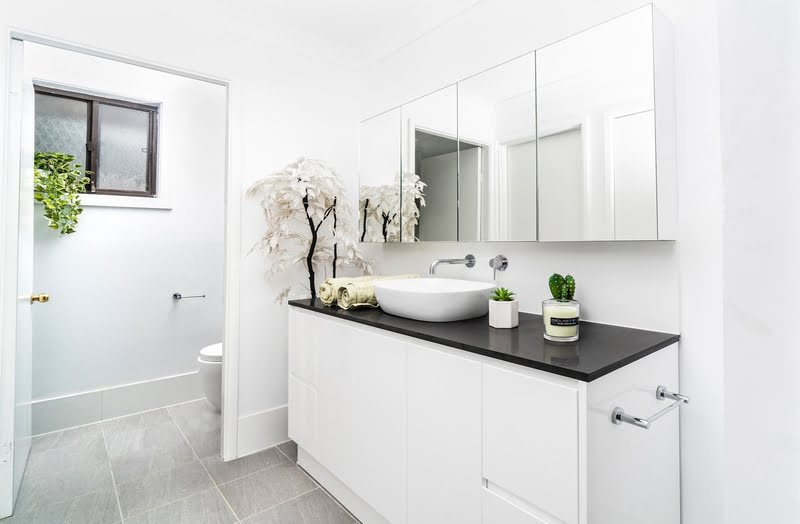 As the name suggests, this type of bathroom vanity rests on legs on sturdy bases. It comes in both modern and traditional styles and can be easily matched to the rest of your home's furniture as it can add sophistication and luxury to any bathroom. It's mounted directly on the floor and takes up very little room. Also, it's one of the easiest to customise.
Pedestal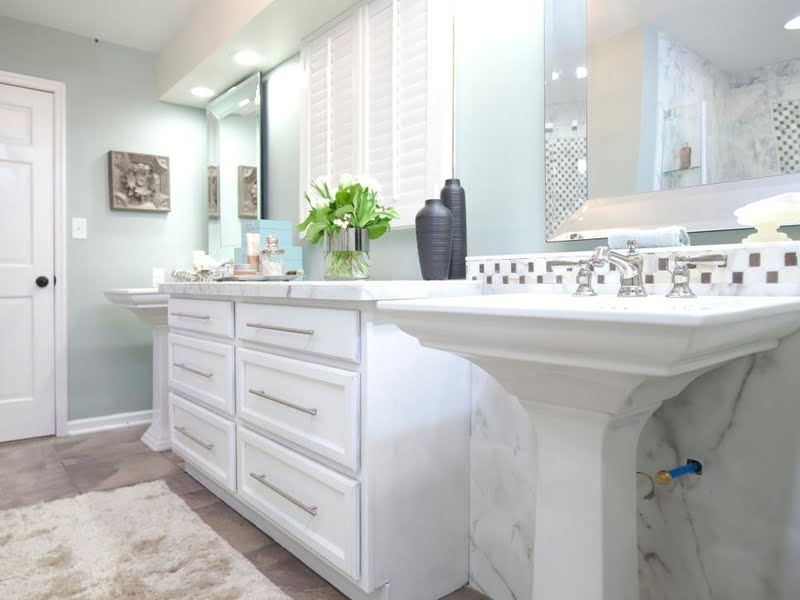 This type of vanity creates a strong look and can make a great addition to a traditional bathroom style. It can fit easily in almost any surrounding, but it doesn't provide as much storage space as the above mentioned types do. However, you can always add a side cabinet next to it, a shelf or a rack.
A Few Tips on How to Choose the Right Vanity for Your Bathroom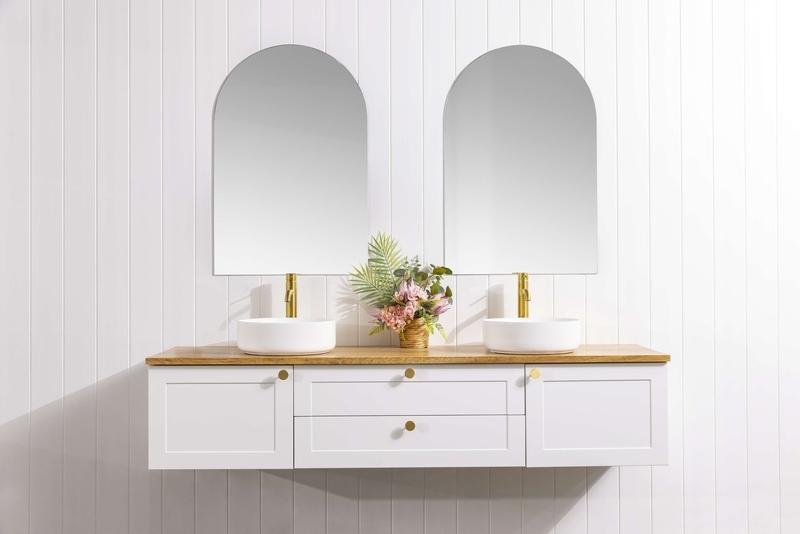 Think About Who Will Be Using It
The vanity height should be comfortable for everyone in the household, including their guests. For a guest bath, a single bathroom vanity is a great choice as it provides a lot of style and convenience that your guests will certainly appreciate.
A double bathroom vanity, on the other hand, can work perfectly in a master bath, so you won't have to worry about sink access or counter space in the morning or before going to sleep. For your children's bathroom, consider a lower unit, so the sink is more easily accessible to the little ones.
Choose Materials Carefully
Your vanity, same as most of your bathroom fittings, such as taps, for instance, will be touched many, many times and get wet. The countertop will come into contact with water, cleaning products, spilled makeup, toothpaste, shaving creams and more. Many of these products can damage a countertop that is not made to withstand wear and tear and is not sealed properly. Countertops can be found in a variety of materials, including solid surfaces, stone, timber and more.
Explore Colours and Finishes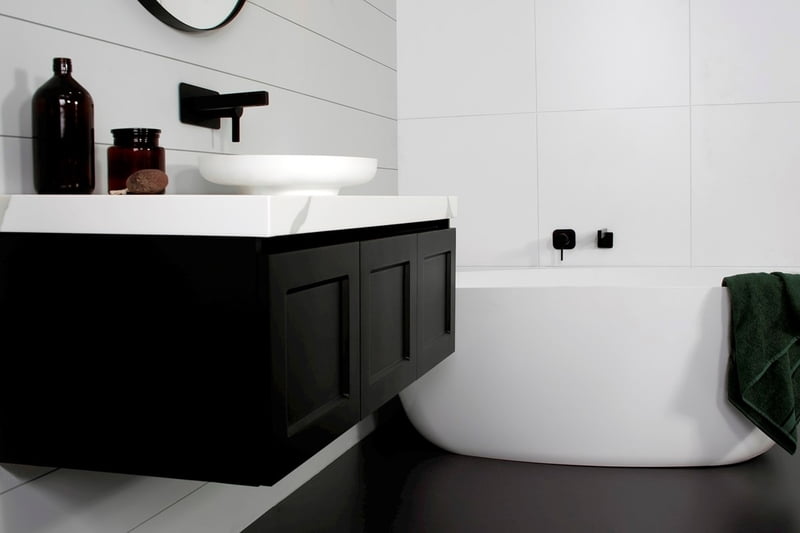 White and black vanities are some of the ever-popular choices, however other trending colours and finishes are available including matte black and matte white, timber, grey and many more. If you can't find the colour you prefer, let your creativity play and paint a wooden cabinet.
To ensure a beautiful overall look for your home, it's a good idea to let the style of your interior determine how you will decorate your bathroom. Whether you prefer a more traditional or modern home design or something in between, you can find a vanity unit that will match your preferences. Just like, if your house is more tech friendly, a bluetooth shower head would do more than amazing.
As a piece of bathroom furniture that most often combines a sink, countertop and a mirror, make sure to consider the look of your sink as well, including the bowl, faucet and taps and how they will impact the look of the vanity. Think about how much counter space you need and consider different types of sinks until you find the perfect match for your vanity set-up. And don't forget to carefully choose even the non-essential bathroom accessories as they can convey luxe style as well.
Create Your Own Vanity
If you're not able to find a vanity unit that offers enough drawers and has enough space for the sink plumbing, you may have to go the custom route. And one of the greatest advantages of this is that you can create your own personalised bath vanity with readily available combinations.
It is a great way to personalise your bathroom space with a vanity unit that combines practicality and a stylish look. You can play with the details, such as picking vanity handles that stand out. The final result can be as unique as you wish and what's even better it's an affordable way to get a custom look.
Installation Advice: Determine the Most Suitable Location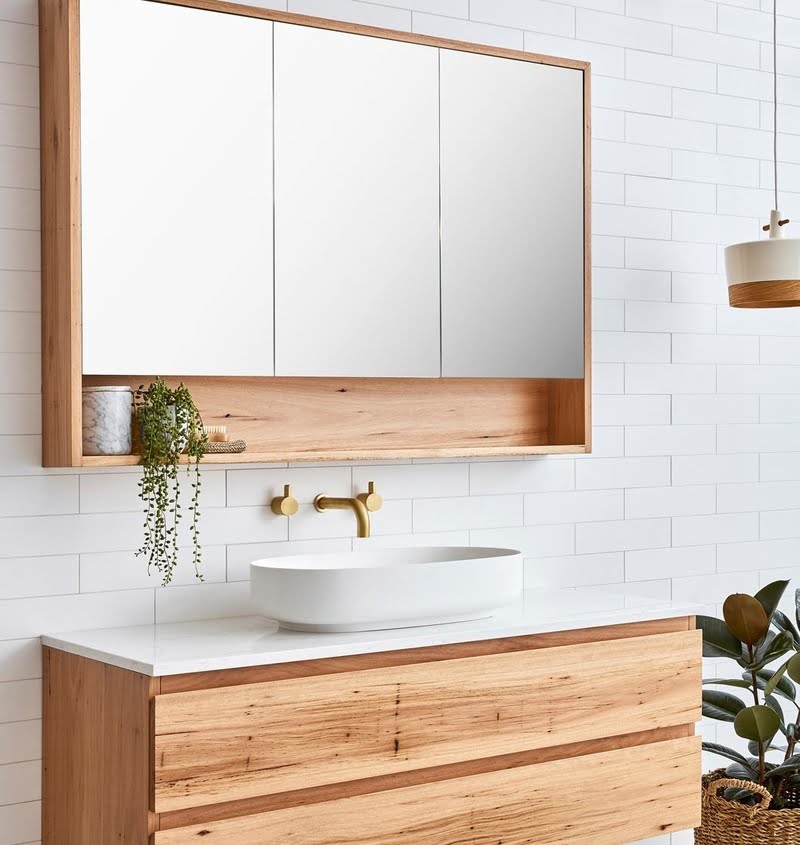 A stylish bathroom vanity can be a focal point if well positioned, so you want to make sure you choose the best spot for it. Whether you want to place it in between two windows, opposite the entrance door or against the longest full-height wall and enjoy the benefits of bathroom cabinets with mirrors, here are a few things to consider that may help you make the final decision.
Most often, it's the plumbing that dictates where the vanity will be placed. Making changes to the existing plumbing setup is not impossible, but it costs time and money. So, if you've decided to work with the existing plumbing scheme, it may help you choose the type of vanity that will perfectly match the area and hide or expose the plumbing, depending on your preferences.
Don't forget about electrics as well because a beautifully designed vanity is not very useful if you have to use the hairdryer away from it. Here in Australia, there are various rules about the placement of electrical outlets in bathrooms, so you may check with your bathroom specialist first and settle on a design later.
When determining the placement of the vanity consider any potential obstacles as well, such as door swings. If the bathroom door swings inwards, you need to make sure it doesn't hit the vanity. The same goes for your shower door if you have one, so make sure to leave enough room for door openings wherever needed.
Also, keep in mind that drawers will extend out in front and cabinet doors will swing out and to the side, so make sure to choose whatever works best for your bathroom's layout.
Plan Everything That Should Go into Your Vanity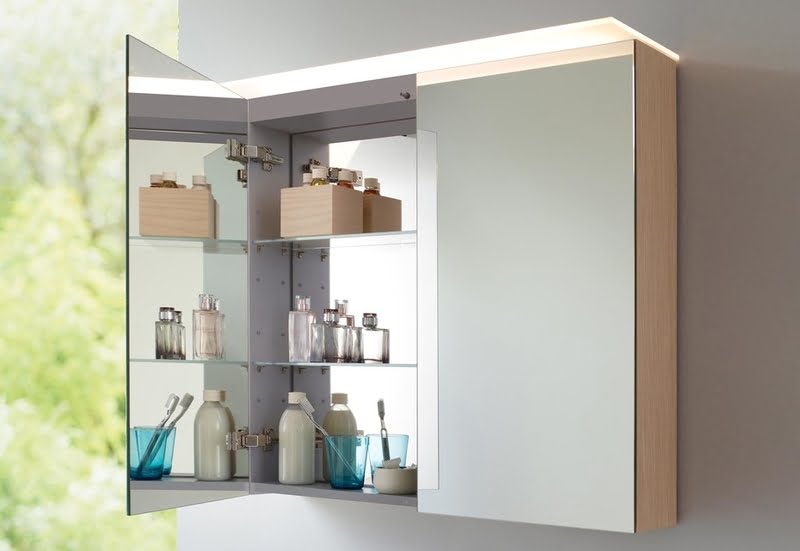 Depending on how much space you have available and what you want to store, you can choose the right vanity for your needs. To help maximise the efficiency of your bathroom, identify the products and accessories you use on a daily basis, like face creams and moisturisers, for instance. Identify where you want to store them, so you will no longer have an excuse to ignore your nightly beauty routine when you are tired.