Renovation for commercial properties is a different process than renovation for homes. You have to think about functionality as much as you have to think about visual appeal when you are working on a commercial renovation. This can make it hard to plan a design that will be practical as well as beautiful for your commercial spaces.
If you have been trying to figure out what you should do to renovate your commercial building, you will get some great ideas from this guide. There are many things that you can do to make your commercial business look better than ever, and this guide will help you to figure out what your next steps should be!
If you are ready to look at some more information about a commercial renovation in 2022, you need to read on!
Commercial Renovation Trends for 2022
1. Improved Waiting Rooms
This is one of the best investments to make into your home, and you will find that a comfortable and cozy waiting area can be a great way to welcome people into your business. You will want to consider things like a coffee nook, a fridge with some bottled water, and some comfortable couches as part of the finishing work for your new space.
Soothing colors are in style, and you can also consider adding some interest, like a living wall to help make the area feel cozier. If you have been worried about the lighting too, you can change out the traditional commercial lighting for something a bit softer and more inviting. This can make a huge difference in the feeling of your waiting area, and you will find that people will be in a better mood just because of this change.

2. Add Breakout Spaces
Breakout spaces can be a great place for employees to head to break out of cyclic thinking and to get inspired. They can also be a good place to go if someone is having a tough day or just needs a moment to collect their thoughts. These kinds of spaces can be small, private office pods or nooks and crannies that are carved out of common spaces.
Having breakout areas that can be used for a moment of calm or a moment to reflect can make employees feel more comfortable and more inspired to work each day. Cubicle life can feel invasive and claustrophobic, and sometimes being able to get away is the best thing that you can offer to your team. These kinds of spaces can be very attractive as well and can help your teams to be happy and work healthfully every day.
3. Switch to Collaborative Work Areas
Sometimes cubicles are the enemy of the workflows that you have in place. People often work better in a more social and less restricted environment, and you will find that you can count on your teams to be more effective and connected if they can work in a free-flow environment.
Collaborative work areas are often much cozier than cubicles, and you will find that they open up your workspaces a lot. These areas might be bright and colorful, and they could have shared couches or seating arrangements if you want. Some businesses opt for large cubbies that can fit four to six people at a time. When you make people feel at home and like they are welcome to talk and interact, group discussion can be fostered. This can make collaboration so much easier and more seamless for everyone!
4. Add Some Light
Old office buildings tend to be closed-off and dark. This can lead to a sense of gloom and of being trapped. Many people do not want to come to work and have to sit in the dark all day. You will want to attend to this issue if you are going to be renovating your building.
This is also an important aspect of other 'less important' areas of the office, like the bathroom. When doing the renovation, you'll want to think about your new commercial restroom design, as well.
Adding large windows can make a huge difference in the overall feeling of a commercial building, and this sense of open and airy brightness can improve the mood of customers as well. There is nothing like being able to feel like you can see the world outside while you work, and this should be a focus of your commercial renovation in 2022. With work-life being more flexible, people are less and less willing to head to work in dark and gloomy buildings.

5. Consider a Cafeteria
It is all too common for employees to have to struggle to find a place to eat that is not their desk. Many businesses don't really have good cafeteria spaces for their employees, and this means that people have to eat in their cars or at their desks each day. Not only is this a bad policy for professional appearances, but it can also be unsanitary.
You will want to make sure that you have a real cafeteria space in your business that is devoted to allowing people to eat and relax. You should never force your employees to eat outside on benches or in their cars if it cannot be avoided. This is actually a really simple change to make that delivers big results in employee satisfaction with their job and their workplace.
Commercial Renovation Can Make a Big Difference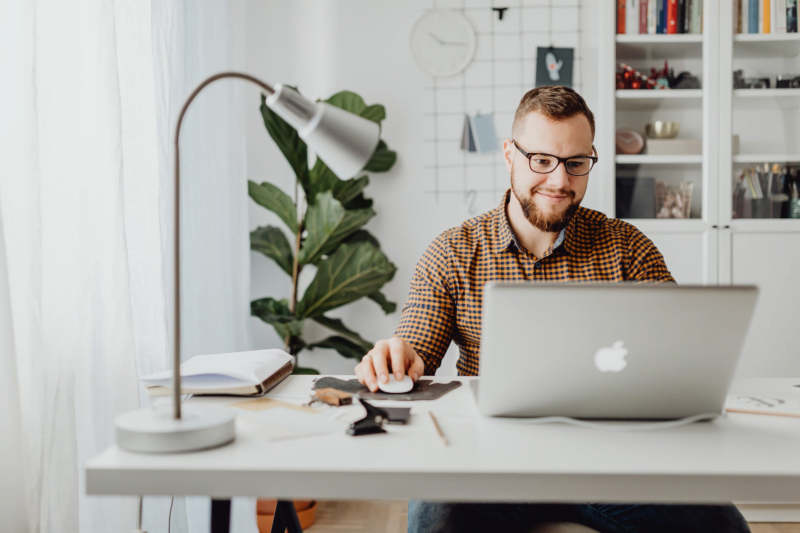 If you have been wondering if you should be putting effort into a commercial renovation or if you should hold off, this guide should have shown you what you can do to make your workspaces better than ever. If you have the funds to make your workspaces more beautiful and inviting, you will benefit your staff as well as your customers.
Commercial renovations can be a great way to elevate your business to look more modern, and you can improve the overall feeling of your buildings with ease using this guide. These kinds of changes can bring your business into 2022 with ease, and your staff and your customers will thank you for your efforts. These trends reflect the way that the overall structure of daily work is changing due to working from home and hybrid work styles. Making these improvements will help you get the most out of your commercial location every day.