When it comes to interior design, many people look to celebrities or online sources for inspiration. While these can be great places to start, there's another option much closer to home—literally. Your home's architecture can be a great source of inspiration for your decor and help you achieve a harmonious look. Check out these design ideas for different home styles.
Colonial Homes
Colonial architecture tends to be formal and symmetrical, with an emphasis on order and tradition. When decorating a home with this type of architecture, it's important to stick to classic pieces that won't look out of place. Furniture should be simple, yet comfortable, and fabrics should be classic and neutral. Walls are often painted in light colors to keep the space feeling airy and light—many of these homes have smaller multi-pane windows, so every effort to make the most of them helps.
If you live in a colonial-style home, chances are good that it has plenty of character and charm. To bring out these features in your decor, consider using traditional furnishings with a twist. For example, pair a clawfoot tub with modern fixtures or an antique dresser with contemporary art. You can also add interest by mixing different textures, such as a sisal rug with velvet drapes.
Victorian Homes
Victorian architecture is often associated with ornate, lavish designs. When decorating a Victorian home, it's important to choose furniture and décor that complements the existing architecture. Pieces should be elegant and well-crafted, with intricate details. Fabrics should be luxurious, such as velvet or silk. Walls in Victorian-style homes are often adorned with wallpaper or tapestries, and floors are often covered with rich carpets or area rugs.
Focus on creating a luxurious and inviting space. For example, choose furniture with plenty of cushions and detractive details. Finally, don't be afraid to experiment with color—a few bold hues can really make a Victorian space pop.
Modern Homes
Modern homes often have a minimalistic design. Furniture should be simple and have clean lines lacking any extra frills. Geometric patterns are a great design choice, as are solid colors. When it comes to materials, look for natural options like wood or stone. Having unique but modern features like plantation shutters Melbourne instilled in the design give the home a good flow. Hidden storage is a great option in modern-style homes, as it helps keep down the clutter and lets you highlight the shape and form of the room and furnishings.
Modern homes provide a great canvas for experimentation. If you're not sure where to start with decorating a Modern-style room, focus on choosing a few key pieces and building your space around them.
Contemporary Homes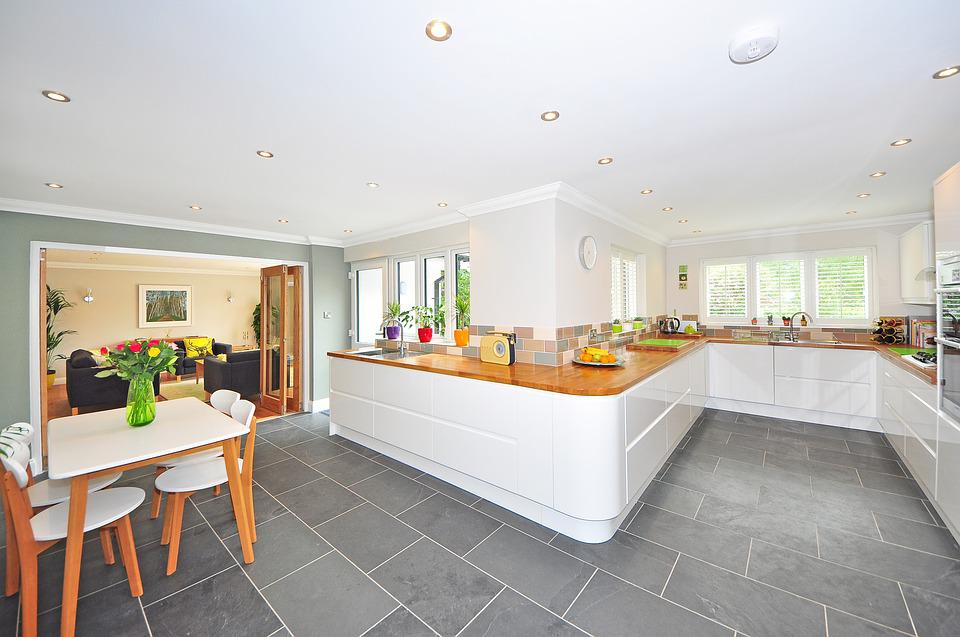 Surprise—these are actually a different style than Modern-style homes! "Modern" refers to the Modernist movement, which took place from roughly 1900 to 1950. "Contemporary," on the other hand, means "of the moment," so a contemporary-style home is one that's been built recently and features current design trends.
The seeming interchangeability comes from the fact that contemporary and Modern styles are both all about simplicity and clean lines, which makes it easy to achieve a pulled-together look. Start with clean lines and neutral colors, then add in a few pops of color or pattern. Contemporary homes often have more curves than the more geometric Modern style, so have fun with it. When it comes to furnishing your space, look for furniture with interesting shapes and unique details. Sustainable design options like bamboo and upcycled wood are very popular.
As with Modern-style homes, the key to decorating a contemporary home is to focus on a few statement pieces and build your space around them. Think about what you want your home to feel like and let that guide your choices.
Mediterranean Homes
The Mediterranean style is all about taking cues from the outdoors and bringing them inside. Think about homes in the Mediterranean itself—one of the region's defining features is its warm weather, perfect for enjoying the day outside. These homes often have high ceilings, plenty of natural light, and airy, open spaces. They're also known for their use of color and pattern. Reds, oranges, and yellows are all popular choices.
Mediterranean homes are known for their relaxed and inviting design, so you'll want to focus on creating a warm and welcoming space. Terra cotta is popular both as a material and a color, and terra cotta pots are perfect for having plenty of houseplants. Experiment with stucco on the walls and colorful patterns of tiles and mosaics.
Craftsman Homes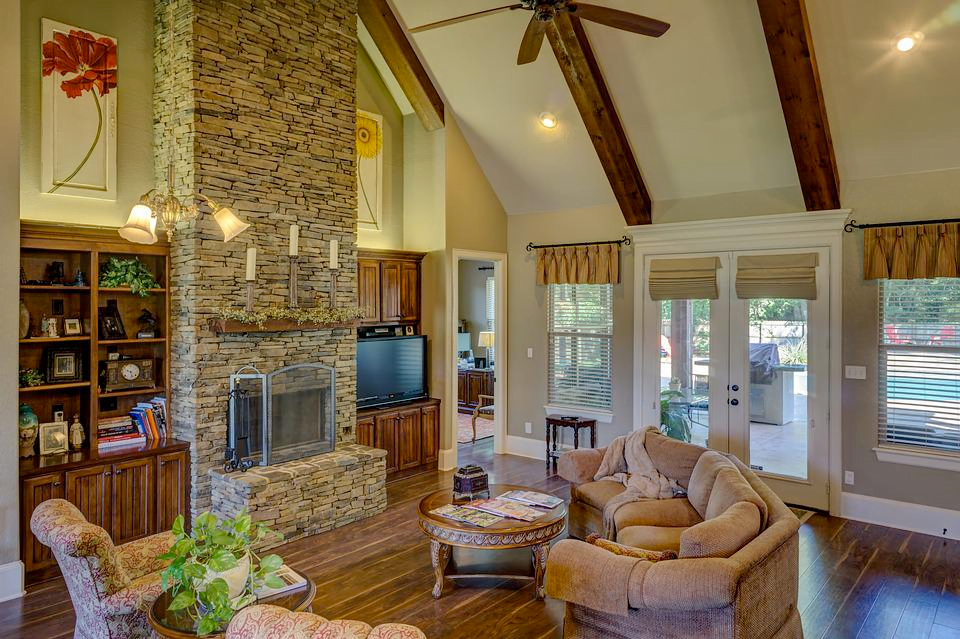 Craftsman architecture first rose to popularity in the early 1900s. The style is known for its use of natural materials and simple, yet elegant, design. These homes often feature exposed wood beams, stone fireplaces, and large porches.
If you have a Craftsman home, make the most of its features by decorating in a way that complements its design. Exposed wood beams are a beautiful element, so try to highlight them rather than hide them. Use area rugs or carpets to add color and pattern, and choose furniture that's both comfortable and stylish.
The most important thing to remember when decorating a Craftsman home is to keep it simple—the style is all about celebrating the beauty of natural materials, so don't overdo it with too much clutter or decoration.
Letting Your Home Guide Your Home Decor
As you can see, there are a variety of ways to let your home's architecture inspire your decor. By keeping these tips and ideas in mind, you can create a space that is both stylish and functional.