Over the past few years, there has been a massive increase in the demand and development of Smart Home Devices. Some people refer to it as "Home Automation." The central concept of using these devices to make your home a smart one where every appliance can talk to other appliances like your smart bulb can talk to the security camera and with the rest of others too.
To control all these devices, we need all the connected devices under a single network to make them work together. That is why we need Zigbee – a wireless technology that connects all the devices on a single network. 
We have put together a detailed review of Zigbee technology, its features, architecture, and If it is compatible with Google Home or not, which is followed by a step by step guide on How to set up Google Home Hub in your home.
What is Zigbee
Zigbee is a wireless technology developed by an open global standard to fulfill the need for low cost and wireless IoT networks. The communication standard of Zigbee defines the local and Media Access Control layer, which handles many devices at meager data rates.
The Zigbee operates at 286 MHz, 902-928 MHz, and 2.4GHz frequencies. From users all around the world, it is considered as one of the low-cost wireless technology. For controlling and monitoring all the applications, a low powered mesh network is provided in the Zigbee. It has a range of 10-100 meters.
This technology does not focus on point to point communication; that is why it is an excellent appliance for the smart home. Zigbee creates a mesh around which allows each device to communicate with the next device.
No products found.
Some of the best features of the Zigbee protocol are:
It supports multiple network topologies such as point to point as well as point to multipoint networks.
It provides a long battery life because of its low duty cycle.
It provides low latency.
It is based on Direct Sequence Spread Spectrum (DSSS).
It supports more than 65,000 nodes per network.
It is secured by 128-bit AES encryption for the secure data connection.
It has an inbuilt feature of collision avoidance.
Zigbee can support several network topologies, but the most used ones are a star, mesh, and tree topologies. In Star topology, there is only one coordinator present in the network which is used to handle and manage all the devices which are connected over the network.
In mesh and tree topologies, there were several routers connected to the coordinator, which allows any device to communicate with any other adjacent node and provides redundancy to the data. Due to its low cost and low data rates, it is considered as the best short-range communication technology as compared to others.
Zigbee Architecture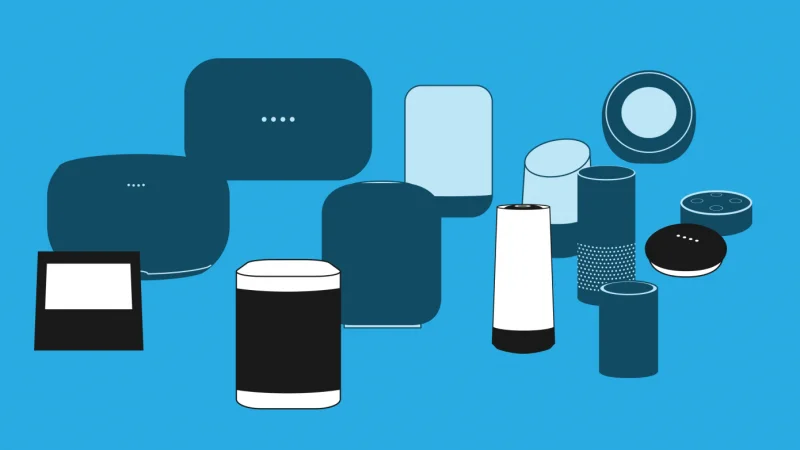 The architecture of the Zigbee system consists of mainly three different types of devices:
Zigbee Coordinator – The Coordinator acts as the root and bridge of the network, mainly responsible for handling and storing the data while performing sending and receiving operations.
Router – The router acts as an intermediate device responsible for the to and from the movement of data to the devices.
End Device – End devices are responsible for communication with the parent nodes of the device. It also helps in saving battery.
The numbers of these devices in the Zigbee depend mainly on which kind of network is used, i.e., star, tree, or mesh networks.
Zigbee technology consists of different types of layers, such as:
Physical Layer – The Physical layer is responsible for the modulation and demodulation operations while sending and receiving signals.
MAC Layer – The MAC layer is responsible for the reliable transmission of data while traveling through different networks and avoiding collision in between. The MAC layer also transmits the Beacon frames.
Network Layer – The Network layer is responsible for all the network-related operations such as setting up the network and its connection and disconnection etc.
Application Support Sublayer – The Application Support Sublayer is responsible for matching the device according to its services and functions.
Some Application of Zigbee Technology
Automation
Zigbee can be used as a communication medium between the devices and the critical equipment in the manufacturing and production industries. Using Zigbee can reduce communication costs as well as optimize the whole process for better reliability.
Home Automation
For controlling Home Appliances, Zigbee can be a perfect match as it can control all the system controls, including lighting, heating, cooling, surveillance systems, etc.
Smart Metering
Zigbee can accurately handle some of the Smart Metering operations like theft security and energy consumption in detail.
Grid Monitoring
Zigbee can also handle some Smart Grid Monitoring operations like Remote Temperature Monitoring and Reactive Power Management.
So, this is brief information about Zigbee's technology, its architecture, configuration, and its applications in real life.
Is Google Home compatible with Zigbee?
Speaking honestly about Google Home, it is not directly compatible with the Zigbee protocol. It would help if you did some workarounds to get the Google Home compatible with the Zigbee. It would help if you used a Hub as a middleman between Google Home and Zigbee to make it work properly.
A Hub is a device that is responsible for connecting multiple devices. Well, we can generally use a Hub made by Google itself, which is also known as Google Home Hub. Google Home Hub can act as a medium between Google Home and Zigbee.
No products found.
Some of the features that Google Home Hub provides:
You can update the calendar and reminders.
It can Display Photos and other media.
It can control household devices such as lights, locks, etc.
It comes with Parental Controls.
You can organize all the appliances and devices by sitting in the room.
How to Set Up a Google Home Hub: Guide
Set-Up Instructions:
Step 1: You must find a suitable place for the device.
Step 2: Then, you must download the Google Home Hub application on your Android/iOS device.
Step 3: Then, Plug in your Google Home Hub device.
Step 4: Select the option to add a new device from the Google Home Hub.
Step 5: Connect your device to the Hub.
Step 6: Now, set all the preferences carefully like the location, passwords, and voice controls.
Now, you are done with setting up the Hub. Now, you can easily use Google Home along with Zigbee devices.
Some of the other products that are compatible with Zigbee are:
Amazon Echo Plus
Philips Hue
Samsung Smart things
Adobe smart security system
Conclusion
Setting up Google Home devices, along with Zigbee, is not a very complicated process. It would be best if you had a Hub in between these two to make them work flawlessly. In this article, we have discussed all the brief information regarding Zigbee along with its features and real-life applications.
We have also discussed on How to connect Google Home to Zigbee and a step by step tutorial on setting up the Google Home Hub. I hope you have understood all the necessary information regarding these topics.
If you find this article useful, then do not forget to share it once, and if you have any doubts/questions regarding the topic, then do not forget to paste it in the comment section below. We will try our best to solve all your queries.
Write for us
Are you an expert in Home IoT devices or home decor/Improvement? Check our home blog write for us Page, to learn how you can become a Storyteller and publish a 500-word article on EmptyLightHome.